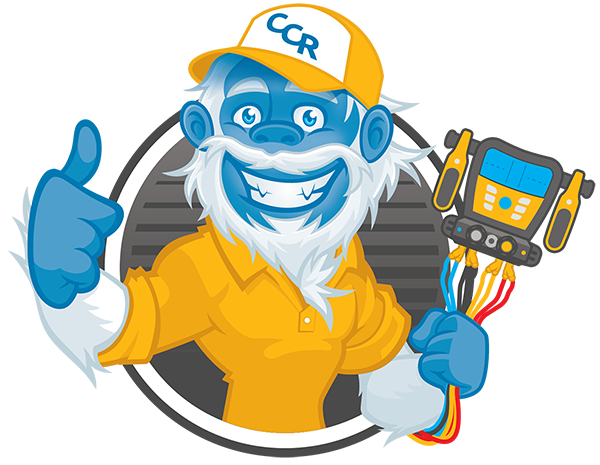 (509) 668-8108
Schedule Service
Are you interested in geothermal HVAC but worried about the initial investment? The cost of installing a ground-source heat pump has come down considerably in recent years. You can also count on a 50 to 70% higher heating efficiency and 20 to 40% higher cooling efficiency than with conventional alternatives. Because components are installed indoors and underground, they are protected from the elements and offer outstanding longevity. You can expect the heat pump to last 20+ years and the underground loop is warrantied for 50. 
Geothermal Service in WA
Most homeowners in Wenatchee, WA and surrounding areas recover startup costs in approximately five years. With few moving parts, the system is simple to maintain and less likely to suffer malfunctions. The underground loop requires no upkeep at all. You enjoy ideal year-round comfort, no unsightly outdoor units, quiet operation, and a steady supply of hot water. Columbia Cooling & Refrigeration is delighted to share the many benefits of geothermal heat pumps with you. 
Geothermal Systems For Your Property
The ground absorbs almost 50% of the sun's heat. Geothermal systems use underground pipes to utilize this free and renewable energy, providing the home with an infinite source of heating and cooling. There is no combustion process, making this innovation especially safe and environmentally responsible. Reach out to Columbia Cooling & Refrigeration for a free estimate and find out if geothermal HVAC is right for you. We handle design, installation, maintenance, and repairs across Wenatchee, Monitor, East Wenatchee, Malaga, Cashmere, Orondo, and Rock Island, WA.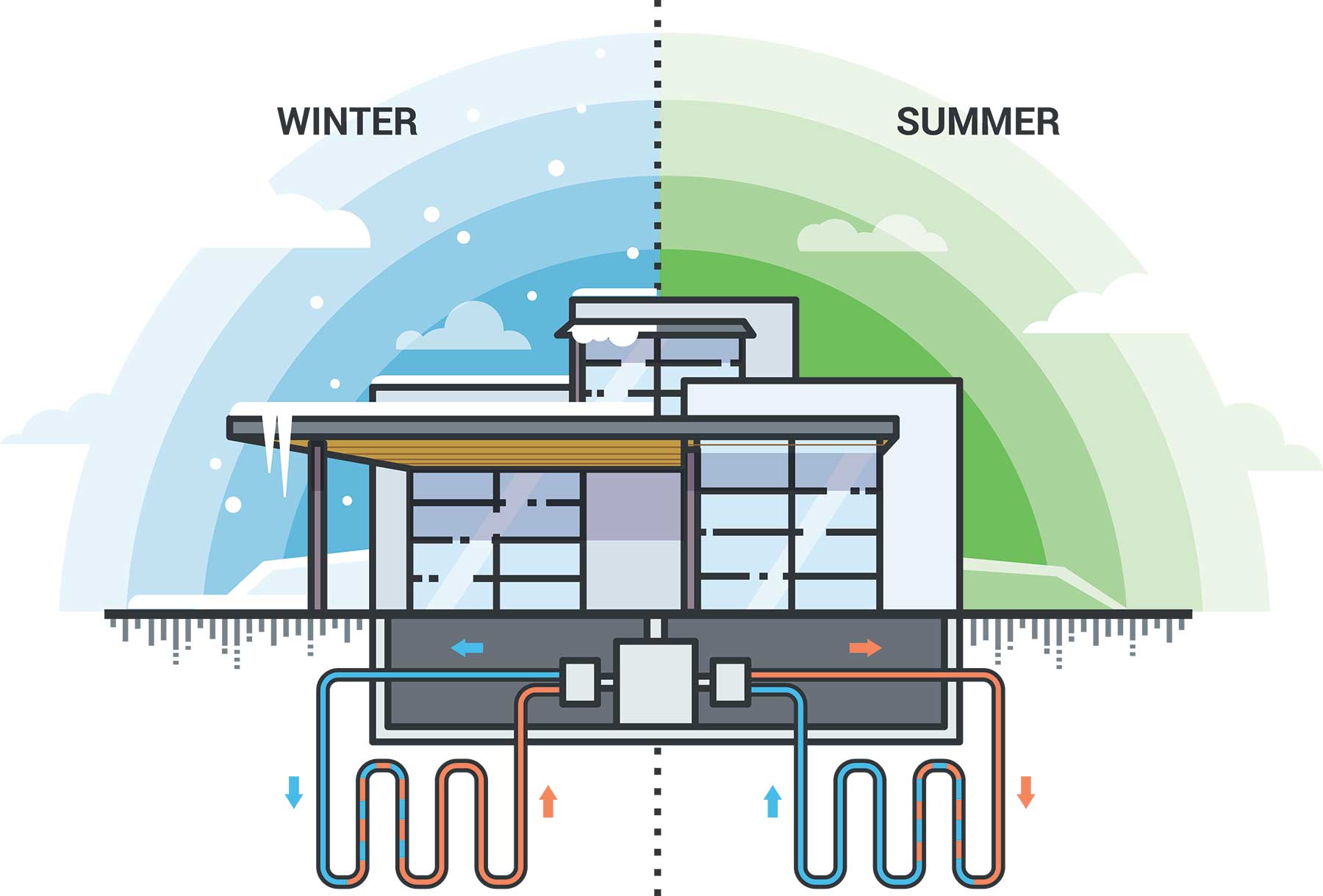 Customer Reviews
What our customers are saying
We bought a new home and in October and wanted a mini split system installed. Steve was very professional and kind throughout the whole process. Great communication. Technicians that installed the system were also very friendly and efficient. Highly recommend!! Awesome customer service.
~ Taylor
They do a great job and are very responsive! Anytime we have needed service to our air conditioning or furnace we always call Columbia Cooling & Refrigeration!
~ J. Richards
They put a heat pump in our house about 10 years ago. We've never had anybody do service work except them. We don't have to wait long for them to send a technician. They give us a time they'll be here and they're always here when they say they'll be.
~ V. Clayson
The installation crew showed up on time, as promised. They were professional and the work was completed quickly. Better still, they didn't leave a mess for me to clean up! Due to contractors being backed up with work I was lucky they could squeeze my work into their busy schedule. The crew boss kept in good communication with me prior to the installation and even checked back afterwards to be certain everything met my expectations.
~ Watkins Farm
During to hottest part of summer our church HVAC system went down. They check the system and then moved forward in the replacement of it in a very timely manner. The technicians were polite, punctual, very clean and helpful. We are about to have another system replace next week.
~ Kay Berdan
This company was quick professional and fairly priced. I would definitely use them again and highly recommend.
~ M. Rivera
Our heat pump stopped working on the weekend in 100 degree weather. Sam was available to come fix our unit on a Sunday afternoon. He was knowledgeable, quick, thorough, and professional. I appreciate that he took the time to explain how the different parts of the unit work and why they break at times. He got our unit back up and running in less than an hour. Thank you, Sam!
~ Weston Knudtson
AC Installation, A/C Maintenance & HVAC Service

Monitor, WA, Wenatchee, WA & East Wenatchee, WA
HVAC Installation & A/C Maintenance in Rock Island, WA
Air Conditioning Repair

∴

AC Service

∴

A/C Maintenance